How to access work from home
How to access work from home
12 May 2020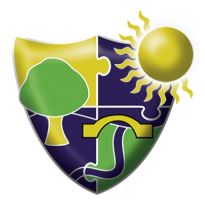 Dear families,
Although the school is closed, we are still here for you and are committed to helping our students be the best they can be. Our teachers have continued to plan and resource work for all students and you are able to access this via the school's website.
Please see the instructions below of how to access the weekly uploads:
Go to the school website's home page
On the options bar at the top, click on your child's 'Key Stage' (KS3/KS4/KS5) which will take you to that page
From the options on the right-hand side of the page, click on 'Class Groups'
Choose your child's class from the drop down menu which will take you to that class page
Work is stored at the bottom of each class page
As Head Teacher, I would like to acknowledge the students' hard work whilst at home, therefore I am introducing a 'Head Teacher's Home Learning Award'. Every fortnight, I will select a group of students that have demonstrated effort and achievement in the activities school has set them or in learning tasks devised by family. These students will receive a certificate sent through the post and, with your permission, a mention on the school website.
So please let us know how your child is doing with their home learning; email your child's class teacher with any comments and updates. May be attach a photography of your child completing the work. We would love to hear from you. The email addresses of all class teachers are on their class web pages.
Remember, we are still here for you, so please contact us by phone (0121 569 7080) or email (headteacher@themeadows.sandwell,sch.uk), if you need support.