GOOGLE CLASSROOM 5.4 UPDATE
GOOGLE CLASSROOM 5.4 UPDATE
24 June 2021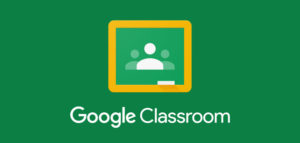 Hello families of Class 5.4, I know this has been a challenging week and I thank you all for taking this in your stride in these unprecedented times.
Can I first of all thank the 10 families that have signed up to Google Classroom from the links sent to your Primary email provided to school. This is helping to encourage learning within the home environment and we have seen a difference with students that continue to engage with learning away from the school environment.
Google Classroom Guide
For Families that are signed up
Can you encourage your son / daughter to engage with tasks. Tasks set are mainly tasks that happen within the household.
There is a warm up task set to get you back in the swing of GOOGLE CLASSROOM Next week there is a full timetable of activities that need to be completed to ensure accreditation outcomes are met. Please comment in spaces provided on the progress made.
If your son / Daughter has refused to engage please email me and I will arrange a member of the team to be in touch.
For Families yet to sign up
Go to your email and follow instructions sent.
If you can not find this invitation please email me.
It would be great to have the remaining 7 families signed up to complete our Class Community.
Look forward to seeing your progress
Ash and Class 5.4